Welcome to Zuzana Riha Art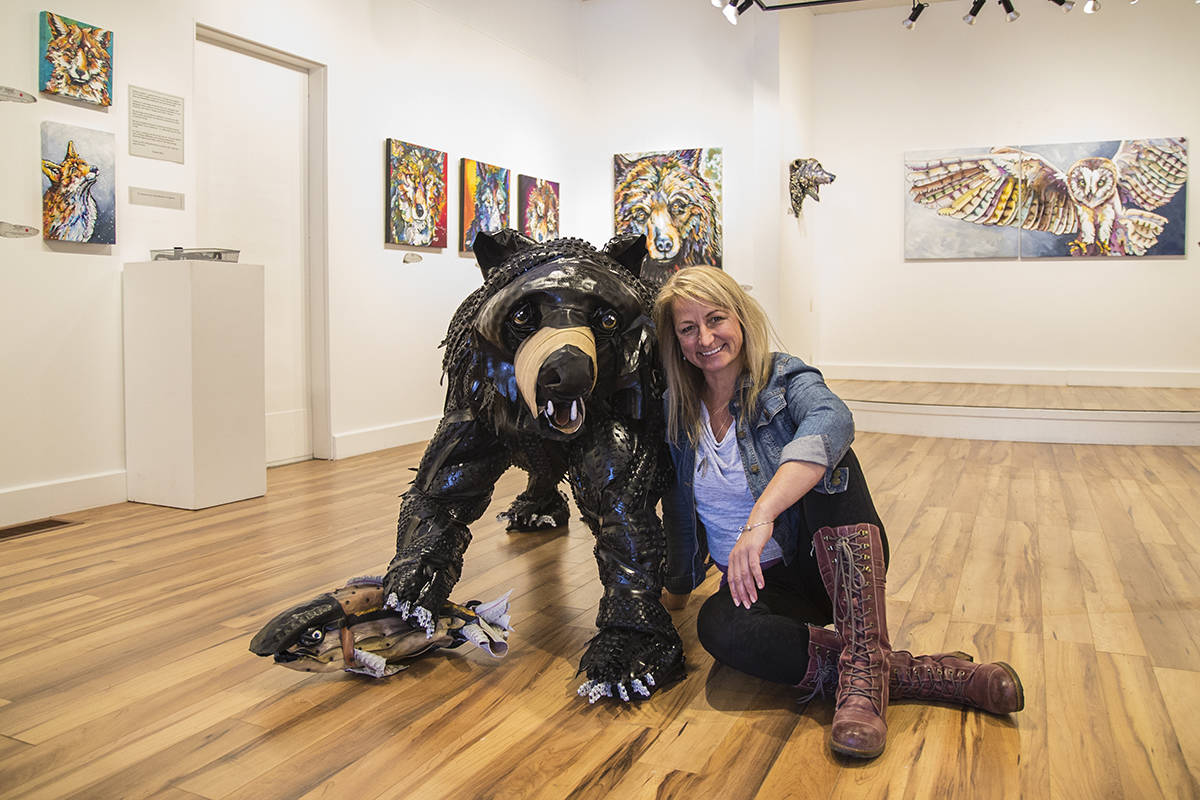 Zuzana's two passions in life have always been protecting our environment, and sharing its beauty with others through art. This is often reflected in her work which usually consists of wildlife and landscapes.
Even though Riha studied at Emily Carr University of Art and Design, she considers herself to be a 'boldly undisciplined artist', in the fact that she believes true art can be made using any medium. Curiosity, exploration, and play create the spark for her creations.
The ability to use a variety of tools and mediums, lead to fewer limitations in her work, enabling better expression of her artistic vision. If you can imagine it, you can make it, and with the right tools, anything is possible!
Too many to list, but here are a few of her favorite practices: Painting, drawing, digital illustration/design, book illustration, recycled and found art sculpture, wood carving, wood inlay, pyrography, chainsaw carving, driftwood sculpture, landscape art, mural painting, installation art, sand and snow sculpture, concrete sculpting, epoxy sculpting, welding and hand plasma cutting.
Her work has been exhibited in various galleries around the world, and commissioned by collectors locally and internationally. She has led numerous workshops, art programs and retreats, and is an active member of the Federation of Canadian Artists. She has also worked as a commissioned resident artist, creating unique pieces for clients. She especially enjoys spending time in nature, and creating with kids, as she finds they are the best teachers.
---
Browse through the

Gallery

to see if you like anything I've made!